Continuum's Collection of Astro*Carto*Graphy Articles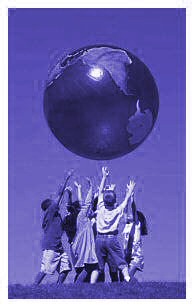 As part of our continuing education program, we present here links to a long list of articles about Astro*Carto*Graphy techniques and other relocation considerations. We welcome submissions and will add articles from time to time, reprints as well as original contributions. (To submit an article to our articles please send e-mail .)
DISCLAIMER: Most but not all of the authors below are certified by Continuum; however, we wished to included a full spectrum of relocation techniques, and these were articles that we considered informative. We can really only recommend those whose names are on our Practitioner List. In the case of other practitioners whose articles appear here, we'd suggest you visit their sites, evaluate the material, and rely on your own judgement.
The Life and Work of Jim Lewis
Articles and Videos by Jim Lewis
by Jim Lewis


by Jim Lewis


An excerpt from Jim's posthumous book, Peter Pan in Midlife and the Midlife of America: A Personal and Collective Memoir, published in 2002.
Basic Principles of Astro*Carto*Graphy
Astro*Carto*Graphy at Work-
Cases and Techniques
Adding in Other Locality Techniques
Advanced Applications of Astro*Carto*Graphy

Official Distributors of A*C*G Products
Sale of Maps Great Britain: Equinox, Robert Currey
Sale of Maps Western Europe: AstroData, Claude Weiss
Sale of Maps: Germany: David Meadows for AstroWelt
Software Distributor: Matrix Software, David Cochrane
For addresses and contact numbers, see our Products page.

How to Contact Continuum


For testing materials and inquiries contact Karen McCauley:

Karen McCauley
675 SW 126th Ave
Beaverton, OR 97005-0708
Tel: (503) 626-2521
Karen McCauley



CREDITS: This web site was originally created by Donna Cunningham. Though Donna left us on her 75th birthday, July 5, 2017, we will always be grateful for her selfless commitment and immense contributions to the promotion of astrological excellence through her teaching, writing and practice. This background used with permission of Montserrat of The Sacred Feminine.