Newest Addition To Astro*Carto*Graphy® Literature

We at Continuum have been pleased to observe a growing body of literature by people from around the world to expand our collective understanding of the many levels the Astro*Carto*Graphy maps operate. On this page, we will list some that we know about, but would welcome any additions, so long as these sources respect the





Nov 2019: War Impulse Pattern by Wayne Moody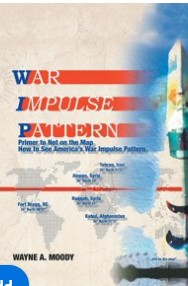 I am an astrologer who has practiced Mundane astrology, the astrology of countries and their leaders, for three decades. This book has deep roots. Purposeful action towards a book began with an interview published February-March 2014 in the Dartmouth Alumni Magazine. During that interview, I pointed to specific Earth geography 35 North latitude/50 East longitude, where the U.S. would face major concerns up through 2022, when events peak for U.S. foreign interests. A look at a map of these map coordinates and knowledge of the recent history of American focus on the region, since my Dartmouth interview, speaks volumes. My project introduces an astrologically derived pattern, which I discovered and named a "War Impulse Pattern" (WIP) in 2014.





A*C*G trademark guidelines.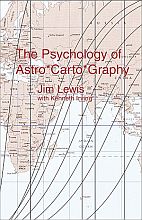 June 2012: Psychology of Astro*Carto*Graphy® by Jim Lewis with Kenneth Irving is now back in print.


Astro*Carto*Graphy®, developed by the late Jim Lewis, revolutionized astrology by transforming the ancient horoscope wheel into a world map that shows at a glance where a person can find love, money, vitality, or even jump-start a fading career - simply by moving to a new location.
The Psychology of Astro*Carto*Graphy®, based on Lewis' writings, notes, and lectures, with additional material by Kenneth Irving, has long been hailed as the definitive work on the subject, and this new edition revises and extends the information found in the original. Detailed explanations of the changes each planet can bring to a particular location help the reader to apply Astro*Carto*Graphy®'s insights to his or her own life.
The book also includes useful notes, an index, historical and technical notes on Astro*Carto*Graphy, a resource section for further study, and afterwords on Jim Lewis, the man and the teacher, and the continuing charitable work that stems from his legacy.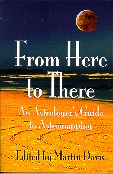 From Here to There: An Astrologer's Guide to Astromapping by Martin Davis; is an anthology of meaty and unique articles published by The Wessex Astrologer in 2008. In addition to Martin's contr ibutions, it contains chapters by a number of Continuum's practitioners, including Jim Lewis & Ariel Guttman, Robert Currey, Maya White, Angel Z. Thompson,Donna Cunningham, David Meadows, and Dale O'Brien. See a copy and order here.
Jim Lewis' Astro*Carto*Graphy Legacy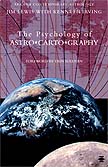 It is our great good fortune that Jim's years of experience in interpreting Astro*Carto*Graphy maps was preserved in the posthumously published book, The Psychology of Astro*Carto*Graphy. This came about because of the coordinated efforts of a number of people, including his co-author Kenneth Irving and his editor Erin Sullivan. To order it and to read the moving story of how this book was written, visit Ken's page.
For the serious student who wishes to prepare for the A*C*G certification examSince such comprehensive training seminars are seldom given now, this transcript is well worthwhile in that it contains all the basic concepts of A*C*G and illustrations of how the technique works. Also, A*C*G classes are offered every year in January at Kepler College course WL220 Astro*Carto*Graphy.
Tapes of Jim's Lectures

Download Free audio recordings of Jim Lewis:
JimLewis-MundaneAstroCartoGraphy.mp3
JimLewis-SolvingProblemswithAstroCartoGraphy.mp3
Jim_Lewis_Astrology_of_Midlife.mp3
Jim_Lewis_Midlife_Crisis__the_Baby_Boom_and_the_USA.mp3
Sex_And_Relationships_Jim_Lewis_Norwac_1986.mp3

Tapes by Jim are available through The National Council for Geocosmic Research The International Society for Astrological Research (ISAR) has archive tapes from their conferences over the years and is presently engaged in a project of making them available. They may have some of Jim's tapes.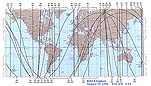 Jim Lewis' fascinating first book, The Astro*Carto*Graphy Book of Maps, which he co-wrote with Arielle Guttman, sadly has been out of print for years, though Continuum hopes at some time to reprint it. The book took the maps of 136 citizens of the world and analyzed why they became known in certain locations or why certain events in their lives were catalyzed by locations where they lived or traveled. If you have a copy or find one in a used book store, hang on to it for dear life! To find a copy, you might give Bookfinder.com a try. There is a search engine which covers a wide variety of used and rare book sources.
In October, 2002: CONTINUUM was pleased to announce the long-awaited addition to Jim Lewis' legacy--the publication of his posthumous book, Peter Pan in Midlife and the Midlife of America: A Personal and Collective Memoir. See an excerpt here.


Other Astro*Carto*Graphy and Astrology Books

Baigent, Michael, Nick Campion & Charles Harvey. 1984. Mundane Astrology. UK: Aquarian Press. Cochrane, David. 2002. Astrolocality Magic. Gainesville, FL: Cosmic Patterns Software, Inc. Couteau, Robert The Least-aspected Planet in Astro*Carto*Graphy: A Metaphor for the Soul, an e-book, ©1994; posted on-line 15 April 1998. To read an excerpt on this site, see our articles list. To access the book in its entirety, visit his web site. Cozzi, Steve: 1988. Planets in Locality, St. Paul, MN: Llewellyn Publications, 1988. This excellent book is out of print but can often be found. Davis, Martin. 2008. From Here to There: An Astrologer's Guide to Astromapping. UK: The Wessex Astrologer; and 1998. Astrolocality Astrology: A Guide to What it Is and How to Use It, The Wessex Astrologer Ltd., PO Box 2751, Bournemouth, England BH6 3ZJ. This book was awarded the Spica prize [London, December, 2000] for the best astrology book published in the years 1999 and 2000". To order a copy, visit his web page or reach him by e-mail Dobyns, Zipporah. 1987. Working with Local Space. San Diego, CA: ACS Publications. Erlewine, Michael & Margaret. 1977. Astrophysical Directions. Big Rapids, MI: The Heart Center Fenton, Sasha: 1998. Astrology on the Move, Middlesex, UK: Zambezi Publishing, 1998. To order a copy, reach them by e-mail, or visit their web page. Harding, Michael and Charles Harvey: 1990. Working with Astrology (The Psychology of Harmonics, Midpoints and Astro*Carto*Graphy), London, UK: Arkana of Penguin Books. Hathaway, Edith. 1991. Navigating by the Stars. St. Paul, MN: Llewellyn Books. First edition, 2nd printing, 1991 "Accessible to the beginner and informative to the seasoned professional as well, Navigating by the Stars is a Geminian feast for the mind. It explores Astro*Carto*Graphy and several other new astrological techniques with intelligence and understanding. For those who have never attended one of my seminars, this book may be the next best thing; for those who have, Edith Hathaway has added depth and insight to standard A*C*G interpretation techniques, plus suggesting a few new ones! And she does all this by using the nativities of modern culture heroes, so fashioning a book both fun to read and eminently worthwhile." ~ Jim Lewis. To purchase click here. Lewis, Jim & Kenneth Irving. 1997. The Psychology of Astro*Carto*Graphy. London: Penguin Books. Meadows, David. 1998. Where in the World With Astro*Carto*Graphy, Tempe, AZ: American Federation of Astrologers, 1998. To see an excerpt, click here. McEvers, Joan, ed. 1990. The Astrology of the Macrocosm. St. Paul, MN: Llewellyn Books. McRae, Chris. 1988. The Geodetic World Map. Tempe, AZ: American Federation of Astrologers, Inc. Penfield, Marc.

1992. Bon Voyage: An Astrological Study of Relocation. Tempe, AZ: American Federation of Astrologers, Inc.

Sullivan, Erin: 1999. Where in the World?, Astro*Carto*Graphy and Relocation Charts, Volume 12. London: Centre for Psychological Astrology Press. To read an excerpt of this book, see our articles list. The book is available from Erin at www.erinsullivan.com.

Tanzer, Elliot Jay. 2010. Evaluating Astro*Carto*Graphy Maps: Finding the Best Places to Live & Travel - Your Step by Step Guide. Temecula, CA: Self-published. The book is available from Elliot at www.elliottanzer.com.


Warren, D. 1978. Your Best Place. New York: 9th Sign Books.


Official Distributors of A*C*G Products
The following are the only licensed worldwide distributors of Jim Lewis's original Astro*Carto*Graphy and Cyclo*Carto*Graphy maps, booklets, and interpretive reports. They operate within the trademark guidelines given on this site.
ASTRO NUMERIC SERVICE
Gregg Howe
1-800-Mapping (541/627-7464)
P.O. Box 336
Ashland, Oregon 97520
To visit the Web Page
To send email

ASTRODATA AG
Claude Weiss
Tel. 01/700 10 12
Fax 01/700 16 10
Chilenholzstrasse 8
CH-8907 Wettswil, Switzerland
To visit the Web Page
To send email


DAVID MEADOWS
ASTROWELT
Phone: +49 01577 2022815
Bussardstr. 4
82008 Unterhaching
Germany
To send email

ROBERT CURREY
EQUINOX BOOK STORE
Tel: +44/(0) 1624 827000
Fax: +44/(0) 1624 827876
US: 1.888.576.2189 (Toll free)
78 Neal St. London WC2H 9PA
Mill House, Santon, Isle of Man, IM4 1EX
To send e-mail
To Visit the Web Page

MATRIX SOFTWARE
Technical Support: (352) 373-1504
Orders only: 1-800-779-2559
6212 NW 43rd Street, Suite B
Gainesville, FL 32653
To visit the Web Page




How To Contact Continuum
For testing materials and inquiries contact Karen McCauley:

Karen McCauley
675 SW 126th Ave
Beaverton, OR 97005-0708
Tel: (503) 626-2521
Karen McCauley


CREDITS: This web site was originally created by Donna Cunningham of Word of Mouth Web Design and and is maintained by Liz Houle. This background used with permission of Montserrat of The Sacred Feminine. The globe photo used to create the bordered background and elements came from ClipArt.com. The animated globe is by Iband.