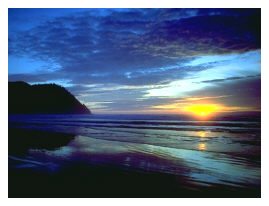 CONTINUUM IS PLEASED TO ANNOUNCE:
Starting 2011, Kepler has offered training courses and a certificate in locational astrology. The first course is on Astro*Carto*Graphy (Astromapping I)taught by Karen McCauley and Madalyn Hillis-Dineen - with guest lectures by Tamira McGillivray, Dale O'Brien and Erin Sullivan. Visit keplercollege.org to enroll!
Info about the full certificate follows. The first course is designed to prepare people for the Continuum Level 1 Exam.
Location Astrology
This certificate covers the history and astronomy of astromapping and current applications related to geodetics, local space, relocation, and astro*carto*graphy
WL220 Astromapping I
Topics in this course include:
historical development of astrological mapping
basic astronomical principles involved in mapping techniques
relation of mapping to natal chart construction and meaning
relation and use of relocation charts in A*C*G
themes connected with specific planet-angle combinations
interpretation of parans, crossings and shadowed planets
analysis of natal charts for desirable planets to emphasize through relocation
hands-on practice in applications and techniques
use of common mapping software
combining various points and bodies with angle analysis and dial use
WL221 Astromapping II
Included are applications using relocation charts, local space charts, geodetics, planet lines in the home, and combining various locality techniques and progressions with Astro*Carto*Graphy and Cyclo*Carto*Graphy. Covers a variety of applications including natal and synastry maps, relocation, mundane, relationship, rectification, midpoint, Jyotish, vocational, business and psychological astrology. Other concerns and techniques include mapping fixed stars, asteroids, dwarf planets, and issues related to the least-aspected planet and shadowed planets.
This course provides students with astrological tools that can enhance their life through exploring their personal local landscape. While Astro*Carto*Graphy examines the interaction of the natal chart and planetary lines of influence across the globe, local space astrology brings the focus close to home. Students will learn how to use and combine topographical maps, compass directions and a local horizon chart in order to develop a living system within their immediate environment.
As you move around your local horizon (with your feet grounded on the earth), different planets and aspects are highlighted. Local space techniques involve viewing and understanding natal directional planetary locations and indications using angularity, shifting aspect patterns in relationship to angles and planetary altitude. (You will understand this sentence by the end of the course!)
Students will also learn practical methods of using these local space techniques in their home or work in a manner similar to Feng Shui. Combining local space with the natal chart, transits, progressions, solar returns, and solar arcs can lead to innovative methods of enhancing or balancing one's own local space to create a balanced and harmonious personal environment.

OCTOBER, 2002: A long awaited addition to Jim Lewis' legacy--the publication of his posthumous book, Peter Pan in Midlife and the Midlife of America: A Personal and Collective Memoir. See an excerpt here.
Continuum's website has recently been updated and given a new look. A great many of our practitioners are now on the web, so we have also updated our practitioner list, adding website and email addresses to make it easier to find qualified people. We also have, for the first time, an email tree so that our practitioners can network and exchange information.
We are pleased to offer a goodly collection of educational articles, a bibliography of books now in print about our field, and a set of ethical guidelines for astrolocality and Astro*Carto*Graphy practice.

We anticipate that the collection of articles will continue to grow, so bookmark this site and check back in from time to time. If you would like to submit an article, with a bio and a link to your website, e-mail us.
Continuum continues to conduct certification exams. For more information about future test dates, the procedure, and an application, click here.

Attention Practitioners, if your listing on our site is not accurate or complete, please submit the corrected information, including your e-mail and website address to astrologernyc@outlook.com.

How to Contact Continuum
For testing materials and inquiries contact Karen McCauley:

Karen McCauley
675 SW 126th Ave
Beaverton, OR 97005-0708
Tel: (503) 626-2521
Karen McCauley


CREDITS: This web site was originally created by Donna Cunningham. Though Donna left us on her 75 th birthday, July 5, 2017, we will always be grateful for her selfless commitment and immense contributions to the promotion of astrological excellence through her teaching, writing and practice. and and is maintained by Liz Houle. This background used with permission of Montserrat of The Sacred Feminine. The globe photo and sunrise came from Art Today. The book was animated by Iband.